Photo Gallery
Send us your pictures and we may post them here. Click on any pix for a larger version
Bringing my RATT RIGS Home. First a '142 and the later '46
Misc. Pix including the shelter grave yard in PA. The first two are of my squad in 1970 with the '46 on the M-715.
The pictures below are from Dave Sterling who served from 1977 to 1984 in RATT Rigs. These are from deployments in Germany, Italy and those with the M880 at Ft.Ord. Several AN/GRC-142's and a few pictures of the AN/VSC-3's which are basically AN/GRC-142 components installed in track vehicles.
This picture was sent to me. It is two M-561 "Gama Goats" with the first one having what looks like an older AN/GRC-46 (the door swings left) and the other with an AN/GRC-122 or 142 in Korea in winter 1970. What strikes me funny is the 122 has an air conditioner attached but no gas can for the heater. There were very few 122's or 142's with AC and the Army saw fit to send these to Korea rather then Vietnam where the troops were sweltering!!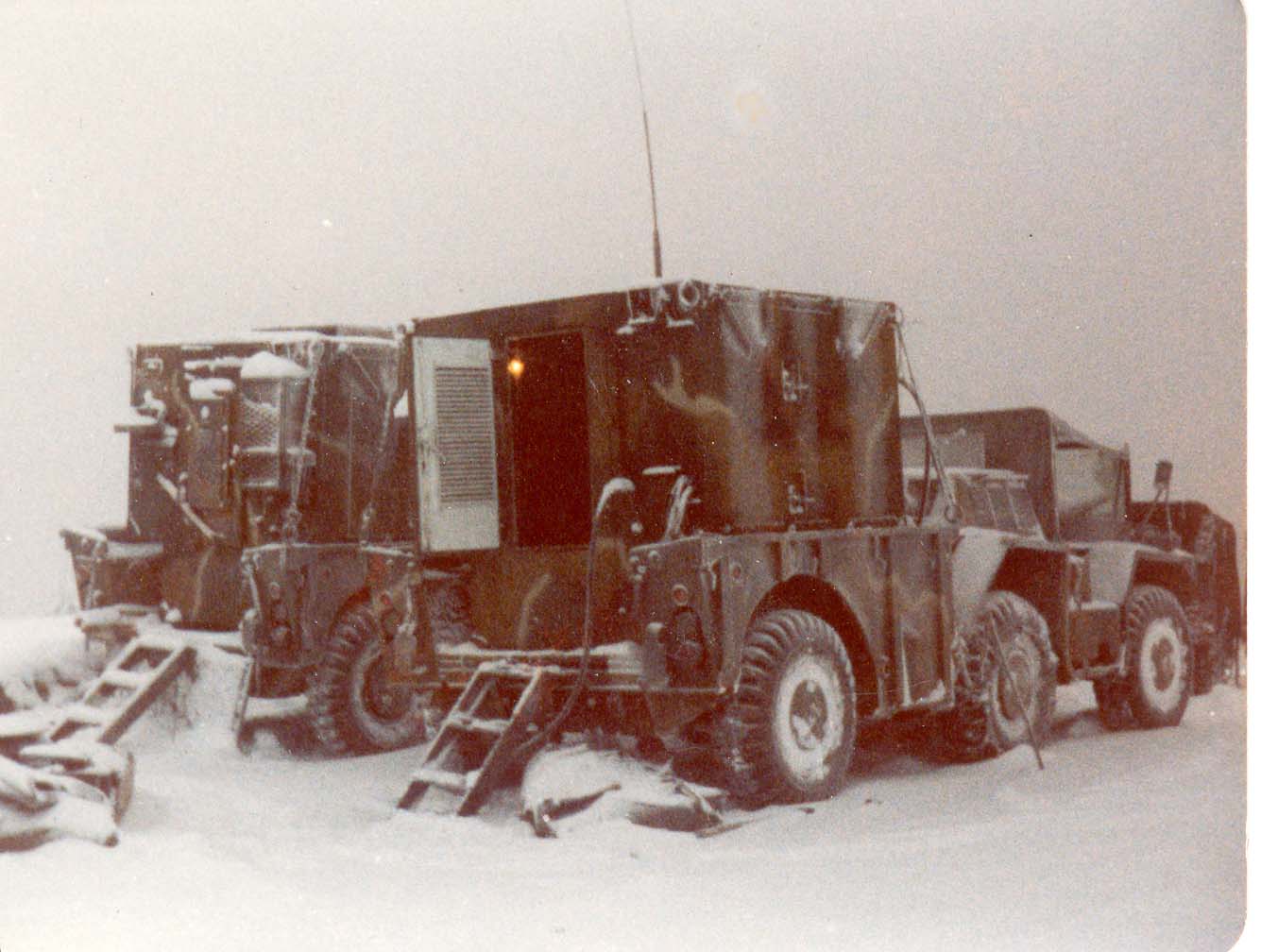 These pictures are from Robin and date to his time with the 332nd ASA in Korea. Those GRA-50's are stronger then I thought!
A few pictures from the Army archives and from the web site US Army in Germany.
Kleinschmidt Teletype Ads from 1958 and 1959
From Tom Dennis who was with the 5/15FA out of Ft. Ord. at the time.
From Craig; "These were taken near Pleiku, South Vietnam in the spring of 1970"
From Harvey; "Giessen, Germany with HHB, 42nd Artillery Group from 1965 - 1967 "
124th Signal Btn, Germany. Motor Pool 1980's. Note the Gamma Goats w/ Shelters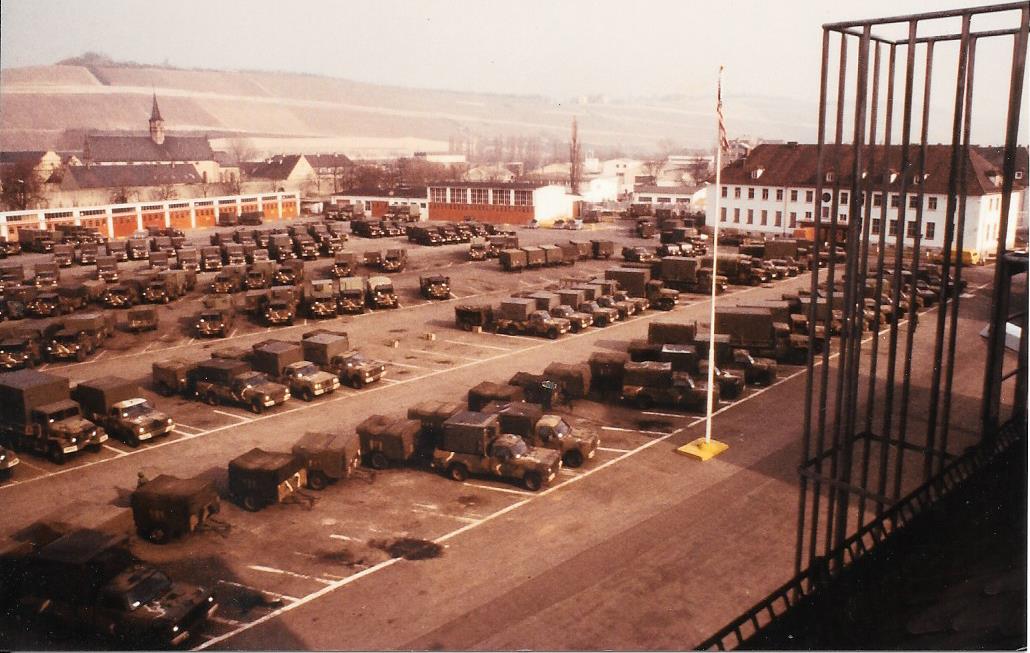 Germany 1970's
72 Signal Batallion 1976-1980